Marsh Brothers Expands into Europe with Aviation Parts Services Partnership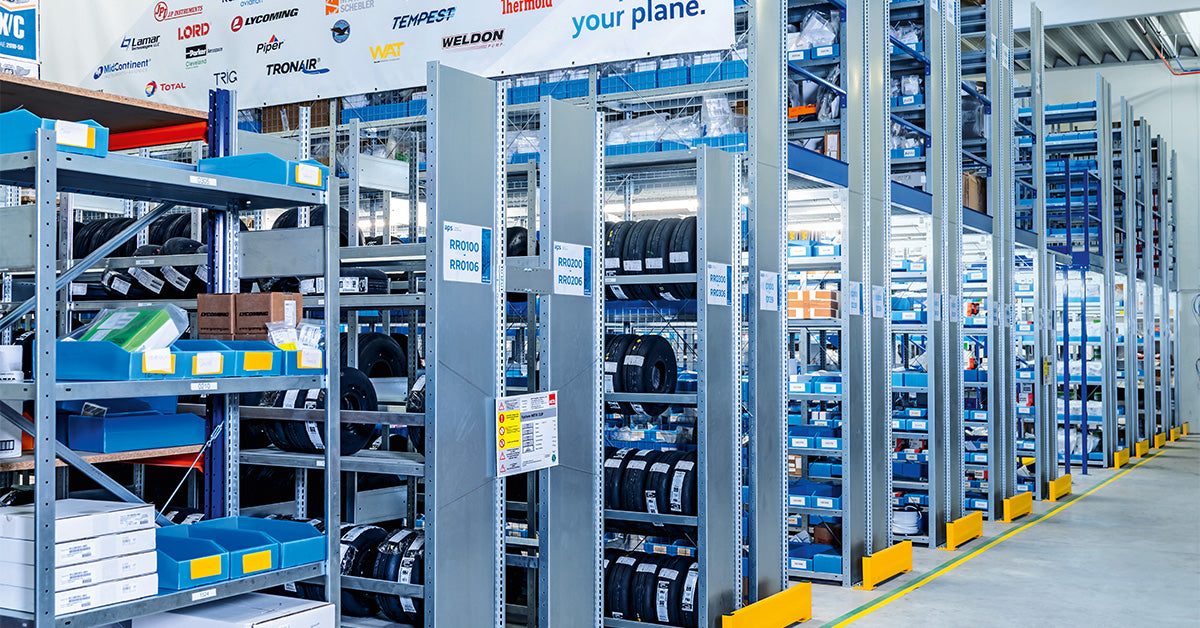 Marsh Brothers Aviation, Canada's leading supplier of advanced polymer bearings and seals to the general aviation sector, announced today an authorized distribution agreement with aps Aviation Parts Services (aps), a European sales and service distribution company.
Under the terms of the agreement, aps will market and sell to end-users and maintenance service providers all Marsh Brothers' product lines to the EU general and regional aircraft market.  aps is headquartered in Germany with facilities in Belgium and Serbia.
Marsh Brothers Aviation's first-ever launch in Europe aligns with its growth strategy to expand into the European aviation market. Until now, Marsh Brothers focused on the Canadian and U.S. markets. The company recently expanded its product lines to support Mooney, Cirrus, Cessna, King Air and Beech 1900 platforms, offering these aircraft owners the opportunity to reduce maintenance time and costs.
"aps is delighted to be part of Marsh Brothers' European expansion," said aps General Manager Wolfgang Dillbaum-Alexius.
"We expect to develop a significant presence in Europe for Marsh Brothers' polymer technology. There's great potential in Europe as general aviation is booming. Flying hours have increased. The pre-owned aircraft market is very strong. Better still, Marsh Brothers supports aircraft platforms with hard-to-find parts. We have very strong synergies that will benefit European customers," he said.
Juan Rivera, Marsh Brothers' Business Development Manager, said: "We are incredibly excited at the opportunities that this partnership presents.  aps is a well-known European aviation parts distributor. Its European reach and positive reputation in the EU aviation industry makes aps a very good fit for us. We envision a very strong partnership that will add value for both companies as we mutually pursue future growth in the general and regional aviation markets."
Marsh Brothers Aviation has decades of experience and success developing innovative lightweight, non-metallic, self-lubricating bearing and sealing solutions for the light aircraft and general aviation markets. Its products have improved aircraft reliability and maintainability.
Typical applications for their polymer bearings include landing gear pneumatic struts (bearings, dynamic seals and piston wipers), landing gear structures (link bushings), hydraulic actuators (seals, glands, piston rod wipers), flight controls (hinge bushings, rollers), passenger and cargo door hinge bushings and rollers.
"The strength of our value proposition and our proprietary engineered polymers gives aps something that no other company has to offer in Europe," said Rivera. "This partnership aligns precisely with our growth strategy. We consider aps a key part of that plan."
Since 2002, aps has supplied aircraft spare parts worldwide to the general aviation industry. The company specializes in the rapid procurement of high-quality spare parts and accessories including hard-to-find parts, rare aircraft types and discontinued aircraft. aps also offers services to repair and replace aircraft components.
aps will be exhibiting at this year's AERO Friedrichshafen, the leading show for general aviation, taking place at Lake Constance, between the 27th and 30th of April. aps representatives will be available in Hall/Stand No. A3.203 to discuss the full range of Marsh Brothers' products.
Leave a comment
Comments will be approved before showing up.