Marsh Brothers founder has been selected as the Elmer A. Sperry Award Winner 2019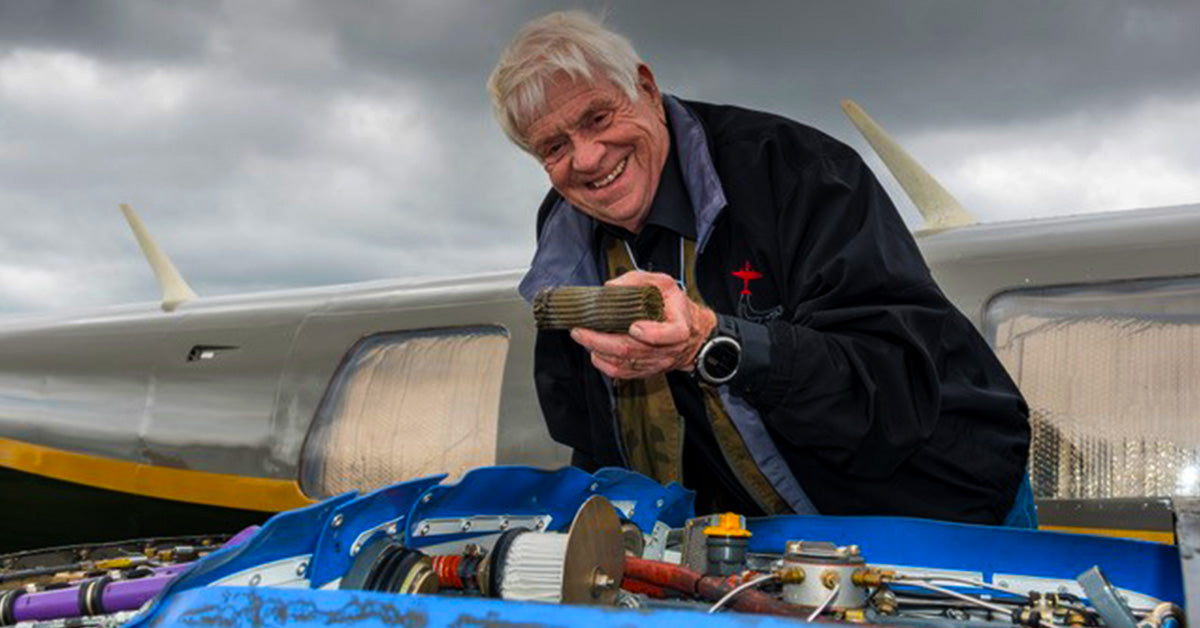 Canadian manufacturer, Marsh Brother Aviation is proud to announce that it's founder and Chief Innovator, George A. (Sandy) Thomson has been selected as the 2019 recipient of the Elmer A. Sperry Award. It will be presented to him during the SNAME Maritime Convention, in Tacoma, Washington, this October.
The Elmer A. Sperry Award was established in 1955 to commemorate the life of Elmer A. Sperry, whose many inventions including the gyroscope, the first electric automobile, and land and sea navigational aids that contributed to the advancement of many modes of transportation.  Other Sperry award winners include Donald W. Douglas for the DC series of air transport planes and the Commercial Airplane Division at the Boeing Company for the design and production of the family of jet transports such as the 707, 720 and 727.
Sandy Thomson, a resident of Burlington, Ontario has been the driving force behind the development of marine and aviation non-metallic bearings and seals that are truly revolutionary – long lasting and operating without oil or grease:
"Our innovations have always been customer driven but also based on a desire to develop something the customer doesn't know is even possible," says Sandy. "If we can't better something that's already out there, why do it? Our philosophy has always been to value quality and reliability over anything else. Our overall objective at Marsh Brothers Aviation is to commercialize a totally grease-free landing gear as well as eliminate the need for repetitive lubrication on other aircraft mechanical systems through the innovative use of our polymers."
Sandy's early passion for the aerospace industry led him to pilot training with the Royal Canadian Air Force (RCAF), followed by a mechanical engineering degree from Northrup University in California.  After some hands on experience as a mechanical seals designer and salesman Sandy returned to his roots in the family business at Thomson-Gordon Group in 1967, where he began his pioneering work with elastomeric polymers.
Sandy is hard at work on his next innovation: a series of 5kW to 100kW low noise, zero pollution Kaplan-type turbines for the hydro power industry – another sector that has always been a passion of his.
Leave a comment
Comments will be approved before showing up.