NEWLY RENOVATED MEETING SPACE DEDICATED TO THOMSON-GORDON GROUP FOUNDER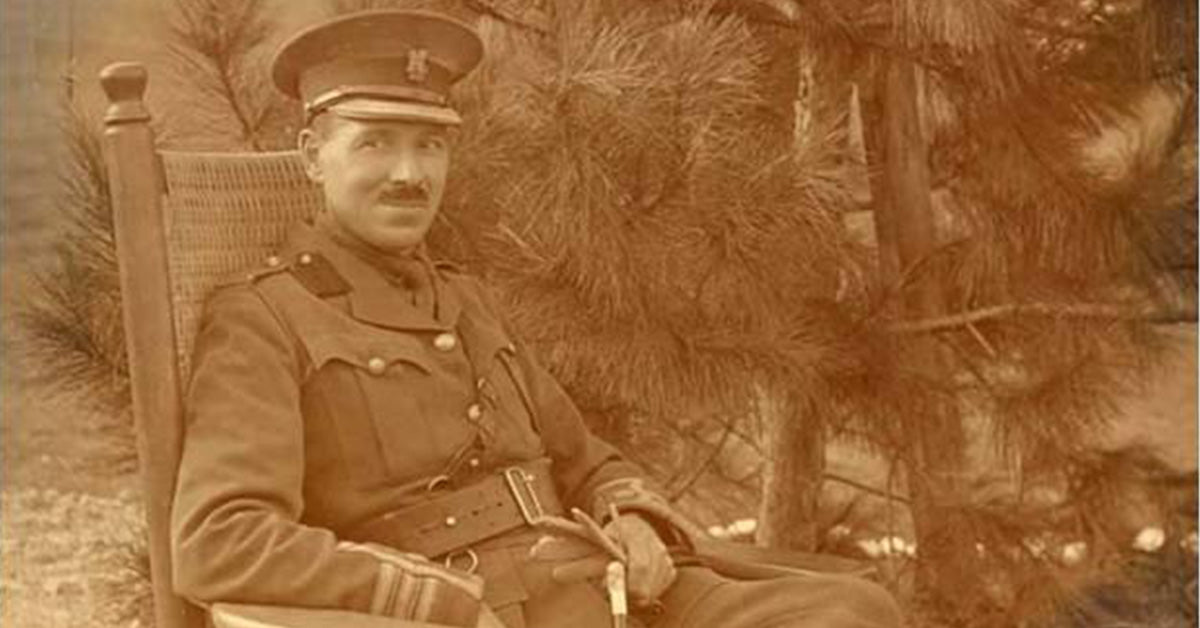 The TG Observers Reading Room at Hamilton's Canadian Warplane Heritage Museum recently underwent an extensive makeover thanks to the contributions of Burlington based Thomson-Gordon Group. Contributions were made when the museum was first constructed as well as when plans to renovate the meeting space were made.
Overlooking the airfield and runway at the museum, this meeting room is dedicated to Major George James Thomson, founder of Thomson-Gordon Ltd., who served Canada overseas during the First World War. The Major considered himself extremely fortunate to have survived the war and upon his arrival back in Hamilton immediately involved himself in expansion plans for his company.
Major Thomson's grandson, third generation owner and 2019 Elmer A. Sperry Award winner, George A. (Sandy) Thomson, has been passionate about aviation since he received his pilot's license at the age of 18.  Sandy explains "With the renovation and naming of this meeting space I wanted to honour the memory of my grandfather not only as the founder of our company, but as a soldier who fought so bravely for our country."
It was inevitable that Sandy would go on to launch Marsh Brothers Aviation under the Thomson-Gordon umbrella. Marsh Brothers is dedicated to providing solutions to the aviation industry by applying the proven and successful polymer technology developed at sister company Thordon Bearings Inc.
His passion for the industry has led Sandy to be heavily involved with the museum over the years as a long standing member of the board of directors. 
Founded in 1972, the Canadian Warplane Heritage Museum is a non-profit organization with a mandate to acquire, document, preserve and maintain a complete collection of aircrafts that were flown by Canadians and the Canadian military from the beginning of World War II to present day.  The museum houses nearly 50 aircrafts which include two donated by Sandy: a Beechcraft Bonanza V35 and a Fouga Jet.
Sandy adds "One of our core values is the support of philanthropic initiatives in our local community."
Unlike many publicly traded and larger private companies, the motivation behind the on-going growth and success of Thomson-Gordon has not been to enhance shareholder returns, but instead has been to provide a contribution to society in the form of superior products, valued employment, and technological advances that better the environment we live in.
Leave a comment
Comments will be approved before showing up.